City Limits
[ Brief ] Create a modern take on a city guide/map to showcase the local spots of 2 creative individuals
Taking the creative lead on this design project, the project was about engaging a
[ 16­—30 ]
audience to explore the city and promote the upcoming Merrell shoes.
[Clients]
︎︎︎ size?
︎︎︎ Merrell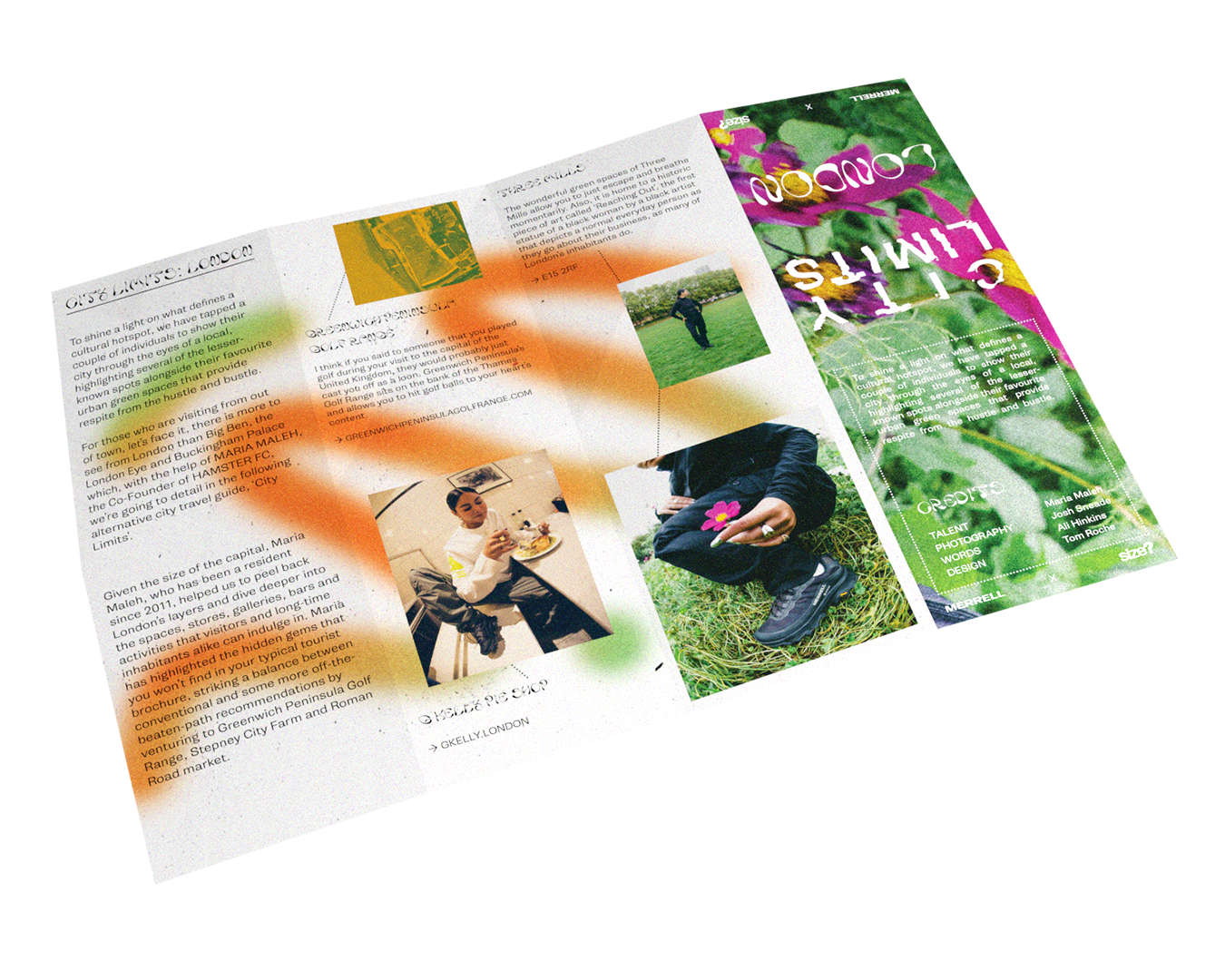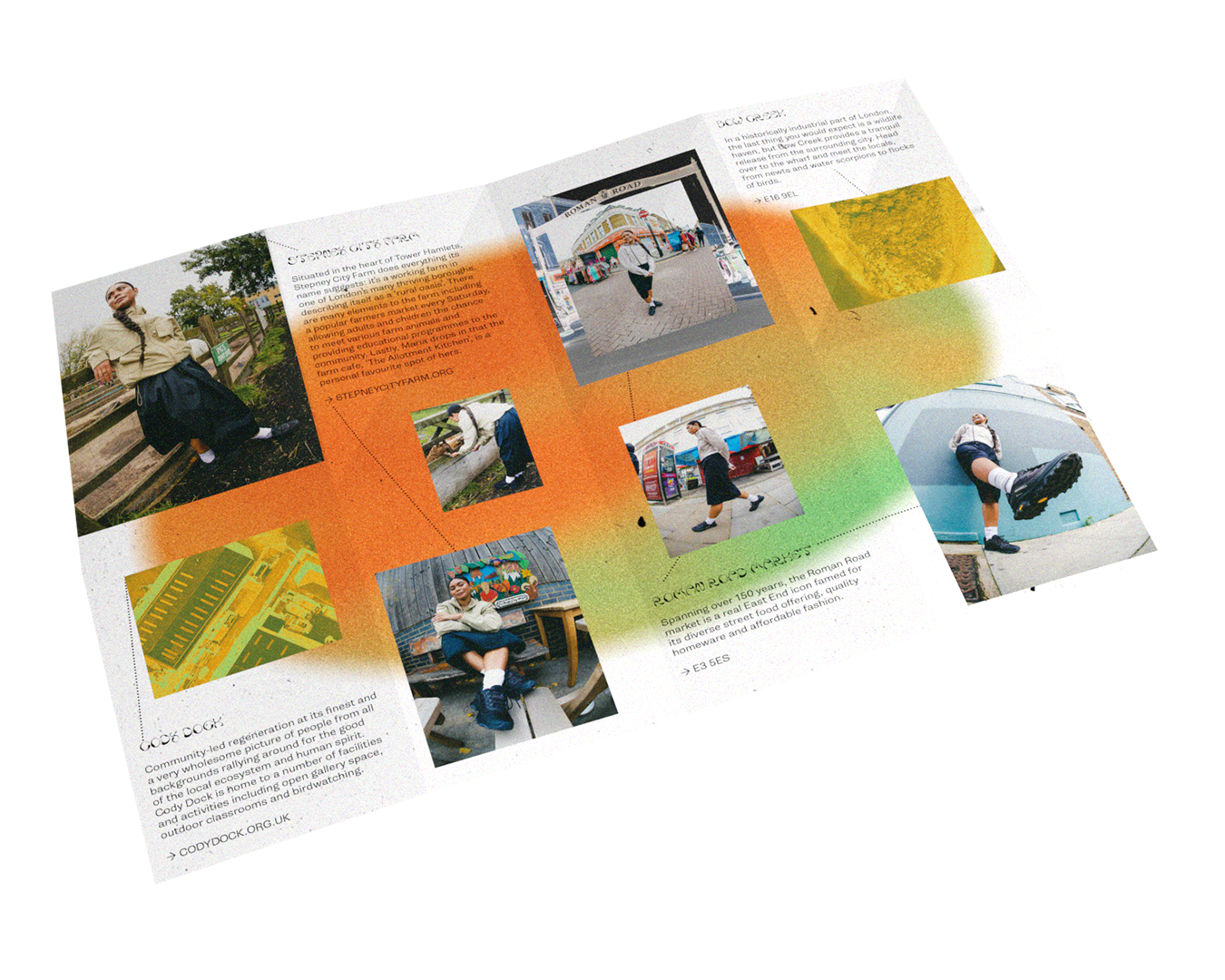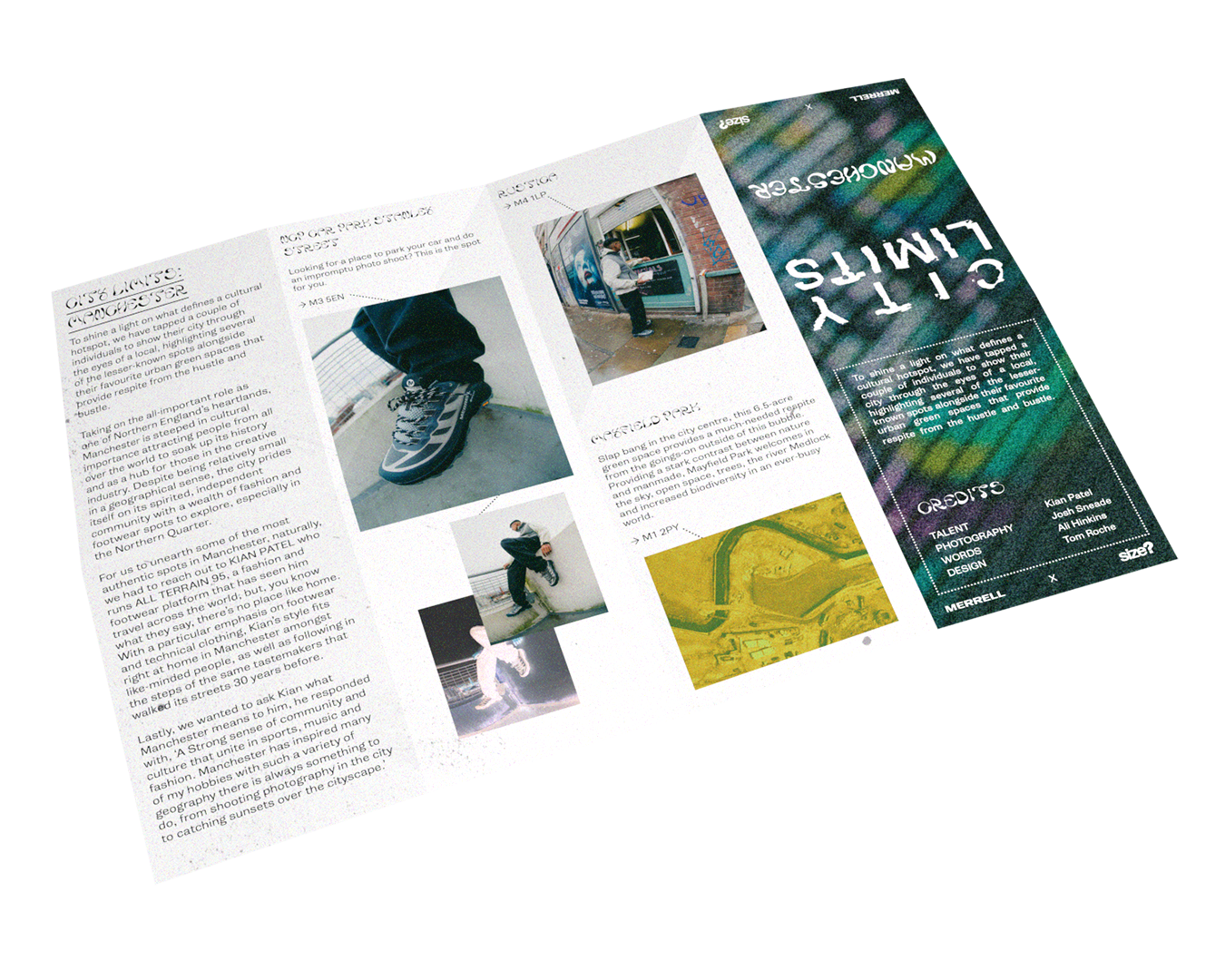 Video assets for HOKA UTMB 2023 training camp AR experience.

[Creative Production] Green Room Design
[360 + AR]Studio Dialect
[Visual direction] TT-L Studio
[Stills] Liam Furneaux
[Video] Tom Roche



[Clients]
︎︎︎ HOKA
︎︎︎Green Room Design

Mountain Radio

[ Brief ] Connection between music and nature and how this can transport us to different places. Print flyer for London Manchester in-store collaboration between Merrell + size?

Taking the creative lead on this design project, I wanted to explore sound waves and their representation of nature. Pushing each artist's music through a spectrum analyser yielded interesting assets for the flyer.


[Clients]
︎︎︎ size?
︎︎︎ Merrell
The Hike Society /
Daytrippin'

[ Brief ] To create a visual identity for the hike series that can be easily replicated across all hikes and live on Instagram.

Firstly updating the HIKE SOCIETY logo with terrain illustrations, then moving onto the Social media.

Adhering to the Columbia brand guidelines I tackled the visual identity for the project to stand out in their existing online space. Utilising map data and contemporary design to integrate into the heart of the hiking community; mainly the target audience [ 18—30 ]

Vivo Barefoot x Advanced.Rock advert

[Clients]
︎︎︎ Vivo Barefoot
︎︎︎ @Advanced.Rock